NARAN:
Naran Khagan Valley is an enchanting and captivating valley of Pakistan that is famous all over the world
on account of its bewitching beauty. Kaghan valley is famous for its mountains, dales, lakes, waterfalls,
streams, and glaciers. This valley is such a rich land where every inch and particle is naturally colored,
brimful with natural prettiness and balsamic breeze.
PLACES TO VISIT IN NARAN:
LAKE SAIFUL MALOOK
ANSOO LAKE
LULUSAR LAKE
BESAL
GATTI DAS
BATA KUNDI
LALAZAR
DUDIPATSAR NATIONAL PARK
BABUSAR PASS
package price
Package
Pax
Price
Sharing
Standard Package

1-2

3-4

3-6

PKR 67,600/-

PKR 72,500/-

PKR 114,000/-

Price for 2 Sharing 1 Double Room

Price for 4 Sharing 1 Double Room plus 2 Extra Mattress

Price for 6 Sharing 2 Double Room plus 2 Extra Mattress

Deluxe Package

1-2

3-4

3-6

PKR 71,000/-

PKR 78,600/-

PKR 121,500/-

Price for 2 Sharing 1 Double Room

Price for 4 Sharing 1 Double Room plus 2 Extra Mattress

Price for 6 Sharing 2 Double Room plus 2 Extra Mattress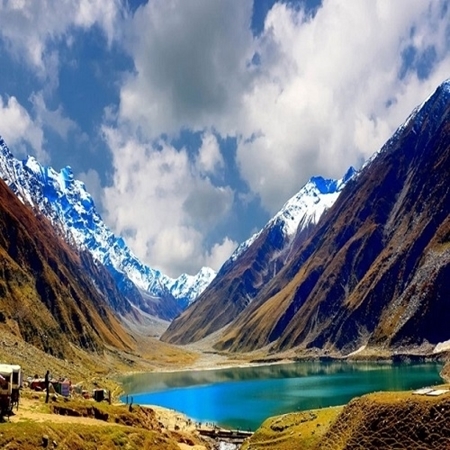 package price
Package
Pax
Package Amount
Savings in Gold & Diamond Jewelery
Package Value after savings
Sharing
Standard Package
1-2
PKR 43,000/-
PKR 2,150/-
PKR 40,850/-
2 Person sharing 1 Room 3rd person price with mattress PKR 25,000/ AED 600
AED 1,025/-
AED 51/-
AED 974/-